The Phantom voice

May Issue

As AP exams are flying by and the school year is coming to an end, the editors and writers of The Phantom Voice decided to write pieces about our favorite experiences here at the high school, and give thanks to the teachers and peers that have had an impact on us throughout the years.


Elizabeth Papa






Being a freshman, everything looks bigger and brighter. New teachers, new school, a new atmosphere. You have more homework, but you're also learning a much wider range of topics than middle school. You're making new friends, even some in other grades. Yet, the best part about coming to the high school for me, was the Bayport-Blue Point Girls Spring Track team, and more importantly the people on it.

If I'm being honest, I was not going to write about spring track, I was going to just write about cross country. Cross country is such a mental sport, where your legs are literally screaming as you try to get over that last hill or to cross the line after 3.1 miles of suffering. I knew that in track you had to try and achieve your absolute best as well, but those 3.1 miles of going up and down hills of torture seemed more gruesome to me than a few intense laps around the track. However, what I wintessed from the girls track team on Wednesday, April 19, was the greatest amount of support a team had ever given each other. It didn't matter if their teammate was running 55 meters or 3000 meters, our team was there cheering each other on to an extent I don't even know if I can describe.

On Wednesday, the BBP Girls Spring Track team went against John Glenn in a very intense and important meet. Sadly, our team lost by eight points (in each race in the meet, the first place runner wins 5 points, second takes 3 points, and third place 1 point). Yet, by the 3000 meter race, we didn't know where we stood. We had all been working hard, trying to achieve our goal of winning. Yet, what came during the 3000 meter to me was a game changer.

I was in the 3000 meter race, not with the top runners (consisting of Tess Browing-Atkinson, Margaret Ross, and a runner named Sophie from John Glenn) it was the last lap, and from my spot in the race, I was more focusing on trying to get a personal best time than what was going on up front. Yet, I still heard it. I'm making the turn for my last 150 meters, and I hear the cheers of Bayport-Blue Point. The stands are rattling, feet stomping, roars erupting from our section. I could tell it would be a tight race, but I didn't know how tight. When I cross the line, I see Sophie from John Glenn getting congratulated. I give her a quick smile to show my happiness for the seventh grader, but inside my heart sunk a little. I had thought that the cheers of my teammates had been in vain, and we ended up not winning the race. Still to hear all that cheering from the team, would it even have mattered? The team would be there for Margaret whether she won or not. I walked over to my team, who are in a frenzy. They're all asking me who won, what happened, did I even see it? I told them that it seemed to me John Glenn had prevailed, but they wouldn't have it. They all said that Margaret had pushed infront of her at the last second, it was Margaret who'd won. I just told them I didn't know, and went to get my stuff from the finish line. I encountered Margaret and Tess, and congratulated them on a great race, Tess finishing third and scoring us a point. Then, I asked Margaret the question that everyone was dying to know. Yet, before I even finish, she broke into a grin. She'd won the race. I couldn't help but smile myself, because it had been my teammates in the stand going insane for her and Tess, instead of just standing by and quietly cheering.

Now, I could go on and on about how great all my teammates did, even though we had lost. We honestly put a lot of ourselves on the line, and did the best we could

that

day. Still, this article isn't about that. It is about how no matter what happened that day, you could hear the cheers of Bayport-Blue Point for miles. With that, here is the next story of that crazy meet. It was the second relay, and in all of our minds if we wanted to win we had to win two relays. In reality, John Glenn had already won the meet, but only the coaches knew that. To us, it was down to these last relays. We had lost the 4x100 meter relay, and next were the 4x400 meter and 4x800 meter relays. It was the 4x400's last straight away, and it seemed as though we might lose. The John Glenn girl was only maybe a step ahead of Melody Delzell, our anchor, but in a sprint that seems like miles. Still, we kept screaming, yelling, cheering that Melody might pull through at the last second to win it for us. Then, it happened. With probably under 10 meters left in the race, we see Melody match up with the John Glenn girl, and then she leans over the finish line. For those who don't know, races can come down to the tip of your nose in terms of who crosses the line first. In this case, Melody had. We jump up and down, clapping, cheering, crying, hugging each other. We didn't care what happened after that, all that mattered in that moment was that she'd done it, the 4x400 meter relay had done it. Our cheers, she had heard them, and more importantly, she ran with them.

Now, while these two stories focused mainly on two runners, that is not to say that others did not do a great job. From our eighth graders to the seniors,

everyone

there tried to put their best foot forward. It might have been a great day for some, and maybe not for others. Everyone has both kind of races. This article is mainly to highlight the support we give each other on this wonderful track team, and how it can even help win a race. I've learned a lot from my running career. I've felt what it's like to get a personal best, and a personal worst. Still, the team was always there for me. Time and time again we've all been there for each other, cheering in the stands win or lose.

---
Powered by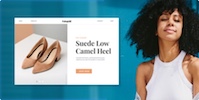 Create your own unique website with customizable templates.