Katelyn Torlincasi

​Aries

: This month, you will see love is about communication, sharing ideas, and you may be attracted to intellectual persons these days. You are trying to find emotional intimacy, and do not be surprised if a new flame is taken presence in your life again. You need to be aware of overspending this month, but along with love, in finance you are also expanding beyond your usual boundaries. In family, especially a parent figure will be very supportive during a time this month, as well as playing an important role. Overall health for this month is good, but try to rest and relax more.

Taurus:

Your health will continue to do well this month and even do better. You are still in a strong prosperous period, and will continue to be all month. Finance is more of a priority this month than love. Family member seem to be more temperamental this month, so be patient with them. There will be a time where you may get a strong feelings to read a book or magazine, also catch up on phone calls, or emails you have been meaning to answer.

Gemini:

There is improvement in your love life, but still not to what it should be. Besides the love aspect, this month will be a happy and prosperous. Your personal appearance shines, along with self-confidence and personal power which area at a yearly high. It would be ideal to fix your awareness on family and and emotional life, while family support is right at the moment. You will do financially well while also receiving some support from activities you may personally enjoy. Be more aware while driving this month and try to avoid stress throughout the month. Your dreams will become more active this month also along with your intuition.

Cancer:

This month your personal power will be at a high, along with your spiritual power. Throughout this month you will be at a personal pleasure peak, that will lead to a happy month. This time, you should spend time on yourself, invest in yourself. As others will see you as prosperous, this will lead to prosperous opportunities opening up to you. As for love life, there is no need to rush anything, as your love life will be a lot better next month. Your health and energy are really good and will only get better.

Leo:

As for the past couple month you've been developing your social skills, it is now time for you to work on your personal skills. As others may target you as selfish, how you feel about yourself is more important than those other people. At this point in the year, it is time for you to create the conditions you want to be surrounded by and by doing this, it will lead you into a period of happiness. Prosperity seems more focused for the next month as you take it seriously. There seems to be a pause in your career life, but it is not to worry as it is not a bad pause, but a pause that will allow adjustments to be made. While your health is excellent, your love life is also happy, but more about friendship than romance, as your interests are not currently focused on love right now.

Virgo:

This month will be a hectic, but a month where you will get a lot done and do a lot of things. You seem to be included in a grand and complex commitment. Your family may want more of your attention this month, but your focus on career may cause some problems with family along with your love life. This month you may need to keep an eye out for your health.

Libra:

This month ahead is very busy for you. Along with this month being your busiest, it will become full of drama and turbulence, but on top of it all you are still prospering. This month you will receive good fortune. Job wise, there may be some changes, or changes in the rules at your place of work, bringing along drama for co-workers. During this month you may experience some family dramas, maybe with a parent or parental figure, but this is a time to be more patient with family members. Also, there may be some testing of your friendships this month, so along with being patient with family members, you should probably be patient with friends as well. It is always a positive to test yourself, or reassure who you are; you may be forced to analyze yourself this month. All the changes that occur will be beneficial through all aspects of your life.

Scorpio:

As a result from last month, it is easier now to work on and develop your social skills as well as taking a vacation for yourself. Children, or children-like figures in your life may face life-changing dramas, so try and protect them from any harm that may go their way. As siblings will also face some personal drama, your financial part of life is changing even more than it probably has in the past year. During this month you may face a change in your spirituality, as you will also have some dramas with friendships and this month may bring confrontation with death, although it may not be literal death. For example, it could be a close call or maybe you will dream about it. This month you may also face the principle that life is becoming more serious.

Sagittarius:

During this month, you may experience change in your personal life or see it in the world. It will bring personal and family dramas, while emotions will run high at home. It is now time to become more serious about life and the things you were born to do. Your romantic relationship may be tested this month while your spouse may through some changes. As for your health, it may need to be watched this month and a recommendation is rest.

Capricorn:

This month you have reached your financial goal, so you will have time to rest and develop your mind. This month more relaxing time at home is recommended. Siblings or sibling-figures may experience life-changing dramas, and you may be experiencing encounters with death. There may be some changes in your career this month. Be more patient with parents or parental figures as they are going through some events.

Aquarius:

This year has gone pretty easily for you so far, so you may start to face a couple of challenges. You may realize what relationships will hold up and which ones are weak this month. There is drama in the lives of family members and you may find a change spiritually in your life. Career is less of a priority this month and you may find some problems while communicating.

Pisces:

This month is bittersweet for you, but also cheerful and eventful. This month you may redefine yourself because you may feel people are misinterpreting you. Your career may be changed up this month. You friendships may be tested this month, while you may change your job this month. You spouse may be experiencing dramatic financial changes. You may want to be more patient with the children or child figures in your life as they may be temperamental.
Powered by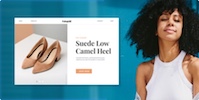 Create your own unique website with customizable templates.