Elizabeth Papa

​As a freshman, I've noticed that it can be easy to get caught up in the little things while trying to navigate high school. School itself is stressful, and if you count in all the other pressure catalysts like sports and friends, it's not too out of the ordinary to start zeroing in on every aspect of your life. It can be easier to critique ourselves, and beat ourselves up about a bad grade or a lost game.

These reasons are why I've decided to ask some of my peers,

"what is one word to describe their first or middle year of high school?"

Seniors, I feel since this is a monumental year for all of you, graduating high school, I personally wouldn't be able to describe it in one word. Hopefully, it will take the magnifying glass off all the possible bad things of that year, and help all of us see the bigger picture. Or, it could help us think of the changes we'd want to make for next year.

Jill C. : Eye-Opening

Meg C. : Chaotic (in a good way)

Daphne S. : Eventful

Meg A. : Unexpected

Julia A. : Draining

Matt R. : Exciting

Caroline O. : Encouraging

Kaitlyn G. : Hectic

Katarina S. : Overwhelming

Carla T. : Productive

Nina B. : Strenuous

Sarah K. : Adventurous

Maggie R. : Rewarding

Andrew S. : Free-Spirited

Douglas M. : Inspirational

Courtney O. : Busy

Kate K. : Interesting

Connor T. : Enjoyable

Angelina S. : Stressful

School is a rollercoaster, and while it can be scary, rollercoasters are also the most exciting.
Powered by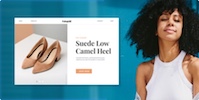 Create your own unique website with customizable templates.