The Phantom VOicE
Welcome back to school! During the 2017-2018 school year our News Team will be creating multiple online issues of The Phantom Voice for your entertainment. Enjoy this year's first issue centered around the start of the academic and athletic seasons, Homecoming, and the voices of our student writers!
Parker Schug
Each year, in honor of our annual celebration of Homecoming at Bayport Blue Point High School, our student body nominates eight students for Homecoming Court. This year Lauren Wilke, Lily Hooks, Kyra Valestrand, and Melanie McGuire were nominated for queen, and Sean Mains, Kyle Spano, Kevin Doty, and Zach Walker for king. One week before the announcement of Homecoming King and Queen, I had the privilege of asking them each a few questions about their high school experiences, their opinions on school spirit, and what it felt like to be nominated by their classmates. Enjoy this insight into the lives of this year's homecoming court nominees and don't forget to congratulate Lauren and Sean on being named the 2017 Homecoming King and Queen!


Q: What has your favorite high school memory been?

Lily:

"I don't really have one in particular, considering I've loved every single moment of my high school career, but some of them would probably include supporting the boys basketball team when they made it to LICS, going to the J Cole concert with a majority of the school, and the huge tent sleepover at Kyra's after prom."

Kyra:

"Over the years I've had so many crazy and amazing experiences in high school but I think my favorite has to be junior prom because everyone was together and the entire night with my friends was amazing."

Lauren:

"My favorite high school memory is probably when our volleyball team went to states last year. It was a great breakthrough moment for the program and I loved contributing to it."

Melanie:

"My favorite memory from high school has definitely been float building. It's such a fun time to be with all your friends and peers and collaborate on something great for the school while having school spirit. It's amazing to see that such a small school could build such amazing floats. I'd say homecoming as a whole is definitely a great memory from high school."

Sean:

"Well my favorite memory in high school has to be playing the homecoming game last year in front of our community and pulling out a big win. This year should be even better."

Kevin:

"My favorite memory at high school had probably been when I was a freshman and the basketball team won counties."

Kyle:

"My favorite high school memory has been with the BBP football team, where we train together and play as a family."

Zach:

"My favorite high school memory was upsetting Amityville in basketball playoffs last year."



Q: Once you graduate, what kind of impact do you hope to have left on Bayport Blue Point High School?

Lily:

"I would have hoped that after I graduate, people remember to be kind to everyone, in highschool. I try to make everyone feel included, even by saying "hi" to people in the hallway. It really is rewarding and could make someone's day."

Kyra:

"All throughout high school I've tried to put a smile on as many peoples face as I could and be nice to everyone, so I hope the students in the following years to come will all do the same. Being kind to people is so much more gratifying than being mean."

Lauren:

"Once I leave BBP, I hope to leave a positive impact on the sports programs and the staff."

Melanie:

"Once I graduate I hope to leave the impact on BBPHS and the future students that it's okay to be different from others and it's okay to be into different clubs and sports. Follow your heart and doing what you love and not to care about what other people think is the most important lesson I could give to anyone. I hope people continue to do what they love and help the school to grow in different fields."

Sean:

"I hope I left a good example for the underclassmen here to be themselves. I came to the school a new kid, freshmen year and was myself and stuck to who I was. You'll make friends just be you."

Kevin:

"I hope to have left a positive impact on other students so they try to be the best students they can be."

Kyle:

"Once I graduate, I hope I have left a very positive impact on BBP, and helped the community grow."

Zach:

"I hope to impact upcoming students and show them that they should learn to get out of comfort zones and always work hard in the classroom and on sports teams."

Q: What about Bayport Blue Point makes you proud to be a phantom?

Lily:

"Honestly everything about BBP makes me proud to be a Phantom. I've lived here my whole life and the atmosphere is just so incredible, for the most part, everyone is kind and fun, the school spirit is out of this world for such a small district, but I love to see how everyone can come together and support our town and teams."

Kyra:

"Everything about growing up in this town makes me proud. Bayport is such a tight knit community and I really feel like everyone loves each other so I don't think I could pinpoint one reason as to why I'm proud to be a phantom."

Lauren:

"I'm proud to be a phantom because it comes with the close knit community. Everyone supports all the different school activities."

Melanie:

"The fact that BBP is so small yet we are so close is something I'm most proud of. I'm proud to call myself a phantom and to know that everyone really does have each other's backs through thick and thin. BBP may be small but we are tough and we are united."

Sean:

"I love everything from the teachers to my friends. Being new here was a breeze, I was accepted with open arms, the teaching staff is amazing, the opportunities are vast and I've met friends I will never forget, proud to be here."

Kevin:

"I like that BBP is a close town so everyone is involved in some way."

Kyle:

"I am proud to be a Phantom because of the great sense of community not only found in athletics, but all throughout the district."

Zach:

"I am proud to be a phantom because Bayport is such a close knit community and everyone is generous and supportive."





Q: What does it mean to you to have been nominated by your classmates for homecoming court?

Lily:

"It felt really great and rewarding to be nominated for homecoming queen by my fellow peers, it really shows that people do notice little kind gestures and my classmates enjoy my sense of humor."

Kyra:

"I'm very honored and excited to be nominated as homecoming queen. It proves to me that people do notice me caring about everyone and trying to be the kindest version of myself that I can be. I can't say thank you enough!"

Lauren:

"Being nominated for homecoming queen was a surprise and I'm very excited about it. It will be a special memory from my high school years."

Melanie:

"Being nominated by my classmates for homecoming court really touched my heart. To know that people are rooting for you and believe in the goodness in you is really nice to hear. I love my classmates and I would not have wanted to spend the past four years with anyone else!"

Sean:

"Being nominated was a surprise to me but I am very appreciative, I have the grandest friends around and would not want to go to school anywhere else." #PhantomPride

Kevin:

"I was surprised that I was nominated and I am really happy that they nominated me."

Kyle:

"Being nominated by my classmates means a lot to me, and I am very grateful and humbled to have this opportunity."

Zach:

"It means a great deal to me to be nominated because it shows that my peers appreciate me."
Powered by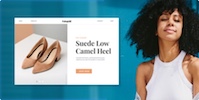 Create your own unique website with customizable templates.