The Phantom VOicE
Welcome back to school! During the 2017-2018 school year our News Team will be creating multiple online issues of The Phantom Voice for your entertainment. Enjoy this year's first issue centered around the start of the academic and athletic seasons, Homecoming, and the voices of our student writers!
Julia Johnson and Nick Stewart
Bayport Blue-Point High School hosted its annual homecoming on September 16th 2017. Our theme for this year was countries. The freshman had Egypt, the sophomores took Greenland and the Juniors picked China. As for the class of 2018, they snagged the win with their United States of America float.The Homecoming Queen nominees were Kyra Valestrand, Lily Hooks, Melanie McGuire and, taking the crown, Lauren Wilke. As for the King, Sean Mains was the victor with runner ups Kevin Doty, Zach Walker and Kyle Spano.
​

Last week's homecoming game against Southampton was a thrilling victory for the boys. The final score was BBP 27-0 over Southampton. Leading the team in rushing yards James Ringer (Junior), who had a breakout game with 3 touchdowns and 40 yards receiving and 50 rushing. Ringer also set up the other touchdown scorer, Jake Carrabis, with a 40 yard punt return. Carrabis finished the drive with a 5 yard rushing touchdown to make the score 27-0 in the second quarter. Other players who had great games were Zach Silver (junior) with an interception, Aaron Feldmann (junior) with an interception and 6 tackles, Nolan Rooney (senior) with 1 sack, 5 tackles and 1 TOL. The defense played exceptionally well this week.

---
Powered by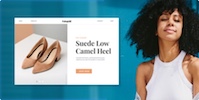 Create your own unique website with customizable templates.