The Phantom VOicE
Welcome back to school! During the 2017-2018 school year our News Team will be creating multiple online issues of The Phantom Voice for your entertainment. Enjoy this year's first issue centered around the start of the academic and athletic seasons, Homecoming, and the voices of our student writers!
Julia Johnson and Nick Stewart
Bayport Blue-Point High School hosted its annual homecoming on September 16th 2017. Our theme for this year was countries. The freshman had Egypt, the sophomores took Greenland and the Juniors picked China. As for the class of 2018, they snagged the win with their United States of America float.The Homecoming Queen nominees were Kyra Valestrand, Lily Hooks, Melanie McGuire and, taking the crown, Lauren Wilke. As for the King, Sean Mains was the victor with runner ups Kevin Doty, Zach Walker and Kyle Spano.
​

Last week's homecoming game against Southampton was a thrilling victory for the boys. The final score was BBP 27-0 over Southampton. Leading the team in rushing yards James Ringer (Junior), who had a breakout game with 3 touchdowns and 40 yards receiving and 50 rushing. Ringer also set up the other touchdown scorer, Jake Carrabis, with a 40 yard punt return. Carrabis finished the drive with a 5 yard rushing touchdown to make the score 27-0 in the second quarter. Other players who had great games were Zach Silver (junior) with an interception, Aaron Feldmann (junior) with an interception and 6 tackles, Nolan Rooney (senior) with 1 sack, 5 tackles and 1 TOL. The defense played exceptionally well this week.

---

Meghan Clayton
Whether you are a freshmen or a senior, a thrower or a sprinter, spirit week with Bayport girls Cross Country is a special time. We come together as a team, regardless of if you have been a member for four days or four years. I interviewed members of the team and asked how they felt about spirit week based on their different grades and positions on the team to show how regardless of where you stand on cross country, we are proud to be a member of this team and support one another.

FRESHMEN:

Shannon McMahon- "I am a freshmen and the team is amazing especially in spirit week the whole team rallies together to make ourselves look great. Even though we are at most times an overlooked sport, the team is so close and it makes me happy to come to practice everyday."

Cecily Phua- "It has been really amazing being on a team so supportive and close. I feel, especially during spirit week, that even girls from different grades are becoming closer and friendly with each other. I have been on another team in middle school where this was not the case, and it was hard to work together and support each other because we didn't know each other. Also, I haven't been been running very long, but no one has treated me differently which speaks great volumes about other team members."

SOPHOMORES:

Jess Rivera (sprinter) - "What? I didn't hear what you said."

Liz Papa- "It feels amazing to be a sophomore on such a fabulous team especially during spirit week because we all just bond a little bit this week."

Emily Polanish (sprinter)-"I think the transition from distance to sprinting was a choice I am happy with. There are only four sprinters on the XC team which makes us a tight knit group. Sometime I feel left out being a sprinter on the XC team, because of all the meets I am missing, but all in all I love how nurturing our team is, and it inspired me to continue the positivity to other people in my life. Spirit week for me was an exciting experience, and I was proud to be able to run out into the gym showing my team spirit with everyone!"

Emma Fitch (sprinter)- "It feels so awesome to be a part of a team, that is so supportive and positive whether in my grade or any other we cheer each other on!"

SEINORS:

Danielle Keenan (thrower)- "I like spirit week, but like, I don't know, it's kinda sad because I am leaving."

Sidney O'Kray(sprinter)- (I feel) Happy because it is an exciting time but it is also sad because I am finishing high school."

Margaret Ross- "I'm really proud of all of us... I'm proud of all the work we put in throughout the season and I guess being a team that doesn't have any home meets at all being able to showcase ourselves as a team is a good thing."

SOURCES

"Bayport-Blue Point Girls XC + T&F."

Bayport-Blue Point Girls XC + T&F

,

www.coachungaro.com/

BBP GIRLS XC

---

Elizabeth Papa

On Tuesday, September 12, the Girls Varsity Cross Country team had an impressive win against the SWR Varsity team. While the boys lost their meet, which was against two of the best teams in the county, they showcased a lot of effort and strong work ethic. I then decided to interview the boys and girls teams to see how their seasons were going, as they had amazing starts to the season. On Friday September 15 and Saturday September 16, I had a chance to talk to Connor Teague and Jack Martinez, and Maggie Ross and Julia Aurandt (all upperclassmen of both teams).

On Friday, September 15, the two teams had 400 meter time trials, a distance quite different from that of what the teams race. Yet, some athletes had personal bests. Days after two intense races, all the athletes bounced back and performed well. I was able to talk to the boys' coach, Coach Sessa, and find out who, of the guys, got personal bests. Those individuals will be credited at the end.

Boys:

1 . Do you feel as though the first meet went well in regards to effort? Connor T. : Overall, we had a really positive environment. For the most part we improved, for this season and in general. Jack M. : Some people PR'd (personal record), and we were all trying really hard. I think there was a lot personal growth.

2. After the first meet, do you feel as though the team saw their strengths and weaknesses?

Connor T. : It put us in a real setting for the first time this season, us being in such a competitive race. So yeah, we saw what we had to improve. Jack M. : Our performance showed us that we have a lot of potential for this season.

3. If you had to choose, what would be your number one factors to performing well in a race? (Assuming you go to practice everyday/are a hard worker).

Connor T. : Sleep and nutrition are huge. I know that when I'm eating good food and getting enough sleep, I'll do better. Jack M. : Working hard everyday, for sure. Also, I guess just preparing yourself and doing what you have to do to know you'll do well in the race. Maggie R: Mentality, hydration, and sleep. Julia A: To just before the race have an open mind and try not to get too stressed out. Knowing that there will be pain that you'll just have to push through is big too.

4. If you could say one thing to your "freshman-runner-self," what would it be? Connor T. : I wish I had taken it more seriously in that moment. Jack M. : To just try my hardest and to take care of myself overall. Maggie R. : Nothing was/is in vain, and that in every meet hard work will pay off. Julia A. : To just trust your coach and to believe in your team. All the pain in a race and workout is temporary.

5. When you get on the line, what are you thinking about most?

Jack M. : Doing my best, and just trying to have a positive attitude.Connor T. : Probably remembering to try and keep my form, and like he said just doing my best. Maggie R. : For some reason I just really hate that first part, you know out in the open field? I just tell myself that everything will get better once I get into the trails. Julia A. : I honestly find myself thinking like, "can I make it through this?" Then I switch into just trying to think about the race, though.

6. Favorite sneaker brand? Spikes?

Jack M. : Brooks, I really just like them. Connor T. : New Balance for trainers, and Saucony for spikesMaggie R. : Brooks. Julia A. : New Balance.

7. Any pre-race rituals, or are you not one for superstitions?

Jack M. : No, I don't have any. Wait, should I make one up? Conner T. : I'd have to say just warming up with the team. It's something you always do. Maggie R. : I'm not superstitious, but I do like knowing that I'm prepared for the race, and just being prepared. Julia A. : I try and run the course through my mind to stay relaxed.

8. Favorite event? Why?

Conner T. : It's not an event, but a season. I really like cross country compared to track. Jack M. : 400 hurdles, being that I'm a sprinter. Maggie R. : I like cross country better, but in terms of track I like the 1500 meter, just because you can go fast but still kind a pace. Julia A. : I love cross country, just for the team dynamic, and when you win it's like distance did it, not distance, sprinters, and the throwers. It feels like what I did really impacted the team's success.

9. If you could say one thing to those people who always elbow during race, what would it be?

Jack M. : What would I say? I guess just like, relax. You don't need to be so aggressive. Connor T. : Chill.

10. Is there any place the boys and girls teams should go to in the upcoming cross country seasons, course wise?

Maggie R. : Really, any course is fine. As long as I'm ready to race, I'm good. Julia A. : Brown Invitational would be cool, or maybe one in an amusement park? Those looked fun.

Girls:

11. Girls, how did it feel to win against SWR, even though they had beat us for a number of years?

Maggie R: Incredible, it showed us that how hard we've been working will pay off. I think we were a great example of a true underdog team. Julia A: Really deserving. We've been working so hard, we deserved it. I mean, I think we always knew we could do it one day.

12. What was the difference going into the race, and coming out of it?

Maggie R: I was confident, we knew we were capable of winning, it was just a matter of who believed they could push to do it in the moment. Julia A: I mean of course I was nervous, but especially for this because for me it was the first race after a pretty rough year. Afterwards though, I was so proud and happy, and I really just felt amazing.

Boys:

13. A. Lastly, what difference does it make to you when a team beats you, but still show such great amounts of sportsmanship?

Connor T. : I think it makes a difference. It shows me they had a good time and that makes it worth it. I wouldn't want to race and lose to someone who hated it, you know? Jack M. : I think it says a lot to their character, which is a good thing.

Girls:

B. Personally, I think XC is great because you can be racing any team, and no matter who wins you know you will treat them with respect, be happy for them, and congratulate them. There is such a great atmosphere in the sport. Would you agree, or do you feel the sport lacks that?

400 Meter Time Trial:

Ben Papa, 12th grade

Kevin Lessing, 11th grade

Matt Nolan, 11th grade

Michael Ahern, 11th grade

Ricky Stafford, 9th grade
Powered by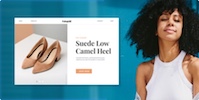 Create your own unique website with customizable templates.