The Phantom VOicE
Welcome back to school! During the 2017-2018 school year our News Team will be creating multiple online issues of The Phantom Voice for your entertainment. Enjoy this year's first issue centered around the start of the academic and athletic seasons, Homecoming, and the voices of our student writers!
Julia Johnson and Nick Stewart
Bayport Blue-Point High School hosted its annual homecoming on September 16th 2017. Our theme for this year was countries. The freshman had Egypt, the sophomores took Greenland and the Juniors picked China. As for the class of 2018, they snagged the win with their United States of America float.The Homecoming Queen nominees were Kyra Valestrand, Lily Hooks, Melanie McGuire and, taking the crown, Lauren Wilke. As for the King, Sean Mains was the victor with runner ups Kevin Doty, Zach Walker and Kyle Spano.
​

Last week's homecoming game against Southampton was a thrilling victory for the boys. The final score was BBP 27-0 over Southampton. Leading the team in rushing yards James Ringer (Junior), who had a breakout game with 3 touchdowns and 40 yards receiving and 50 rushing. Ringer also set up the other touchdown scorer, Jake Carrabis, with a 40 yard punt return. Carrabis finished the drive with a 5 yard rushing touchdown to make the score 27-0 in the second quarter. Other players who had great games were Zach Silver (junior) with an interception, Aaron Feldmann (junior) with an interception and 6 tackles, Nolan Rooney (senior) with 1 sack, 5 tackles and 1 TOL. The defense played exceptionally well this week.

---

Alex Pentecost


As your high school career starts to come to a close, you will be busy with college applications, tours, and perhaps the most important task: the personal narrative essay. This key component could make or break your entry into your top chosen schools. So, here are some tips compiled from a number of different sources to ensure you nail your college essay…

The personal narrative makes a bigger impact than you think, especially if applying to a more competitive school with lower acceptance rates.

Are there certain topics you should write about?

There is no "College essay topics" list that you should refer to when it comes to your college essay. Administrators want to see the real you, the one that they wouldn't be able to find just by looking at your transcript or SAT scores. You can write about anything from family issues, school sports, medical conditions, or how your favorite TV show "really changed you." All the professors want to see is how this topic made you grow or change as a person in a positive way, so write with passion and take your time because they will notice.

Does your personal narrative have to be a traditional essay?

You have a lot of creative space when it comes to your college essay. Some will accept a personal narrative that isn't an "essay" at all. You could write your life experiences into a poem for example, but of course it comes with a great risk considering they do want to see how you can write/if you can write well. So, yes, you can spice up your college essay, showing a little more of your personality, however save the drawings or pictures for a "myspace" section on your college app.

Do your research!

Usually along with your personal narrative comes a "why us?" question from the college of your choice. Administrators want to know why their school really struck you, and how you can make an impact on their community. If you were intrigued by the campus layout, a certain professor you were excited to learn from, or the area around the school, tell them! They want to hear how passionate you are about their school and why they are so great as well. Just be as specific as possible!

and lastly…

Proofread, Proofread, PROOFREAD!

There's nothing worse than finishing a long essay that you put so much time into, being so proud of it, and forgetting to proofread. The last thing you need are spelling errors, the wrong font, or some content about your life that you initially decided not to include ending up in your essay!

Goodluck Writing!

~Your fellow BBP senior, Alex Pentecost

---

Libby Villar

While playing a sport in high school can be time-consuming, it does have its fun times. Being on the field hockey team or any other sport will benefit you in the long run. You make new friends and have great times. Playing with the field hockey team, I have learned new techniques and how to play better. You might be pushed to your limits at times but we always do the best we can. Field hockey is not about being independent. You have to work as a family. We are one big family. Our motto is "Together." Fun things we do as a team are pasta parties. The night before a game we all hang out at one person's house. We also have done dance offs and singing competitions together.


A field hockey game consist of two halves that are 30 minutes each. In most games there are eleven people playing in the game, including the goalie. During a field hockey game there are many different types of hits and passes that you can do. Some type of hits or passes are push passes, chokes, drives, controlled dribble and sweeps. The most common hits people use during a game or practice are drives, push passes and sweeps. In a game situation you can use a drive while trying to pass the ball to your teammate who is

farther away, or shooting on goal. Push passes are

meant for short passes. Sweeps are most commonly used for shooting on goal or long field passes.


Playing field hockey means that you have to work with your teammates and trust them. Trusting your teammates is one of the most important things you need to do. During a game you need to trust that your team will get the ball and do the best they can on the field. Another important thing you need to do while playing a field hockey game is communicating. Talking to each other on the field is important because you can prevent you and your teammates from running into each other. It can also help you and your teammate let each other know who should go and get the ball. In order to play field hockey you have to do many things. Like trusting your teammates and communicating.

---
Powered by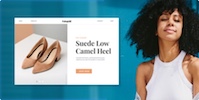 Create your own unique website with customizable templates.