The Phantom VOicE
Welcome back to school! During the 2017-2018 school year our News Team will be creating multiple online issues of The Phantom Voice for your entertainment. Enjoy this year's first issue centered around the start of the academic and athletic seasons, Homecoming, and the voices of our student writers!
Jason Fitje

1: NY Giants (14-2)

2: Dallas Cowboys (13-3)

3: Philadelphia Eagles (10-6)

4: Washington Redskins (9-7)

New York Giants:

The Giants' spending on defensive improvements paid off with a much-improved unit that went from weak to often dominant. The familiar defensive line strength returned with Damon Harrison and Olivier Vernon, and the secondary became elite with Janoris Jenkins flanking young superstar Landon Collins.

But the two other things critical to recent New York rings let the team down: the power running and Eli Manning. There's hope, with Paul Perkins' promotion plus the additions of Brandon Marshall and Evan Engram, that the offense will discover the gear needed to push to the top. The Giants are bound to have some big ups, but they still will hit some similar snags.

Dallas Cowboys:

After going 13-3 against one of the easier NFL schedules in 2016, the Cowboys were rewarded for their efforts with one of the toughest in 2017. However, that doesn't change much in regards to my overall prediction.

I predicted a 13-3 season in 2016. I'm predicting that again.

One major difference is I had the Cowboys winning the division last year. This season, I predict they'll finish second to the New York Giants but earn a wild-card spot.

After seeing what the Cowboys did in the draft and in organized team activities, minicamp, training camp and the preseason, here's my game-by-game forecast for 2017. With the uncertainty surrounding Ezekiel Elliott's six-game suspension and appeal, these projections are based on Elliott being eligible for all 16 games.

Washington Redskins:

The Washington Redskins have a chance to start strong and finish fast, at least based on how their 2017 opponents fared a year ago. They also play some teams late in the season -- Arizona and Denver -- which, in the past, would be scary opponents. But, this season they could go either way and neither direction would be surprising. And that could help elevate the Redskins to their second postseason trip in three years.

Philadelphia Eagles:

The Philadelphia Eagles' 2017 schedule features five playoff teams from a year ago, an extended stay out West, and a trip to Kansas City to check in on an old friend. Oh, and Monday Night Football against the Raiders on Christmas.

While technically a last-place schedule, quarterback Carson Wentz and head coach Doug Pederson will face their share of challenges in Year 2.

For more information visit:

http://www.espn.com/nfl/story/_/id/20683248/2017-nfl-insiders-predict-week-2-upsets-fantasy-surprises-nfc-east-race-flops-more

​

---

Kevin Lessing

Is your fantasy team plagued with injuries or suspensions? Are you unhappy with the performance of some of your bench players? Look no further… here are some waiver wire pickup candidates, from the first two weeks of the season, that you can fill that void with and put your team in a better position for the entire season. If you're weak at a position, or drafted someone who got injured or suspended, these players should be a help to your team. All too many people have lost their top fantasy player for their majority of the season; David Johnson. If you're looking for a quick pickup to somewhat fill his shoes, this should help out. Obviously Johnson is irreplaceable, but the top of this list features some recent breakout running backs and players who have gained much more volume due to injury, that you can add to your team and hopefully get some production out of.

1. Chris Carson, RB, Seattle Seahawks

Carson established himself as the clear runningback to own in the Seattle backfield, as he rushed 20 times for 93 yards and caught one pass for 7 yards in the Week 2 win over the 49ers, giving him 100 yards from scrimmage. He looked like a powerful runner in the matchup and it is clear that he is able to withstand a large workload. It was expected that Carson would take some time to develop, but with his pure talent and superior decisiveness he showed throughout his collegiate years, he would be able to gain the starting role towards the end of the season. It turns out that this breakout happened much sooner than was predicted, as he led the Seahawks backs in snaps with 51, compared to Thomas Rawls and C.J. Prosise each having 16. Eddie Lacy was inactive after going for 3 yards on 5 carries in Week 1 against the Packers. He has looked like the most talented and creative back on this roster, so he should handle the bulk of the carries going forward. He is the top pickup of the week and is a must-add.


2. Samaje Perine/Chris Thompson, RBs, Washington Redskins


Rob Kelley injured his ribs/chest in Week 2, leaving an opportunity for his backup, Samaje Perine. It was encouraging to see that Perine received 21 carries, although gaining just 67 yards. He is a big back, going 236 pounds, and is extremely powerful, similar to Kelley. This will allow him to gain most of the early down work and red zone carries if Kelley misses some time. Volume alone is enough for him to deserve an add, as getting 20 or more carries is simply too much to look down upon. In addition to the short yardage and goal line looks he should be getting, he is sure to produce well for fantasy purposes.

Chris Thompson is the more valuable back in this offense though, and I would add him first if he is available. He is extremely valuable in PPR leagues, as he is the clear passing back for the Redskins. He is also shown that he is their most dynamic and creative ball carrier, as he has already scored three times this season. He scored an impressive 61-yard touchdown in Week 2, giving him totals of 77 rushing yards and 2 touchdowns, and 3 receptions for 29 yards. Thompson will have value when Kelley returns as well, so he is the first back that should be claimed in this offense. He looks to be on the field for the majority of passing downs, while also making the most out of the rushes he does get. He will be a good flex option for the remainder of the season.


3. J.J. Nelson, WR, Arizona Cardinals

With John Brown out last week due to a quad injury, this speedy wide receiver took advantage of the opportunity, going for 120 yards and a touchdown on 5 catches. He has a touchdown in six of his last seven games dating back to last year. Even with Carson Palmer struggling through the first two weeks, Nelson has produced really well, so it seems Palmer has found great trust in him. While Brown is out, he is a great WR3 or flex play, as his touchdown scoring prowess and ability to break away from the secondary for long yardage give him a high ceiling. Even with Brown back, he could end up being the most productive receiver on this team due to his superior speed and excellent route running skills.


4. Jermaine Kearse, WR, New York Jets

Kearse is the number one option in the Jets offense, as evidenced by his 64 yard and two touchdown performance in Week 2, and his 7 receptions for 59 yards in Week 1. Even with the Jets terrible offense, Kearse has been able to produce well enough through the first two weeks to put him into the WR3 discussion. Also, the Jets will end up playing from behind for the majority of the season, so Kearse will be targeted heavily. Even if you don't need help at wide receiver, Kearse is a great guy to add and start in a week that your receivers are on a bye week, as he will be a full time starter for the Jets for the whole year. Due to the volume he will be getting, he is a good WR3 or flex option in deeper (12 team or more) PPR leagues.


5. Phillip Dorsett, WR, New England Patriots

Dorsett is an excellent deep league stash and could make you look like a fantasy genius if you scoop him up now. He is not someone you want to start now, but rather stash him on your bench and wait to see if his breakout happens. He was a first-round pick by the Colts and has shown bursts of incredible speed over recent seasons. The Patriots have started to integrate him more in the offense, as evidenced by the rush attempt he had in week 2, in addition to having 3 receptions for 68 yards. He looks to be the Patriots number 3 wide receiver, and with one of the best offenses in the league, and one of the best quarterbacks throwing to him (Tom Brady), he should burst on to the scene with a big game sooner or later.


6. Evan Engram, TE, New York Giants

Engram led the Giants across the board in receiving in week 2, catching four targets for 49 yards and a touchdown. He has been the only highlight of the Giants offense this season, as the rookie has been steadily involved and has looked solid through two weeks. The Giants offense is pass-heavy, so Engram should see plenty of opportunities, especially in the red zone. Engram could be that big red zone threat Manning loves to throw to, as he has shown that he seems to prefer throwing to his tight ends in goal line situations.


7. Sam Bradford, QB, Minnesota Vikings

The Vikings offense looked stellar in their 29-19 win in Week 1 over the New Orleans Saints, and this was mostly due to Bradford's excellent performance. Bradford was incredibly accurate, as he connected on over 84 percent of his passes and hit seven different targets. He ended the season last year after setting the record for highest completion record for a single season(71.6 percent), so this precision and accuracy comes as no surprise. He was also extremely efficient in week 1, as he completed eight passes of 20-plus yards, ending the game with 346 yards and three touchdowns, while completing 27 of 32 passes. His receivers looked great, and this is very important in being an efficient fantasy quarterback. His supporting cast sports an above average offense including breakout wide receivers Stefon Diggs, Adam Thielen, top-five tight end Kyle Rudolph, and the electrifying rookie running back and pass-catcher Dalvin Cook. He did play a Saints defense that has been a very easy matchup over recent years, but it's hard to look down upon such a good performance. He is dealing with a knee injury, which is expected to be a bone bruise, but even if he misses Week 3 he is a great add for the remainder of the season. At the very least, he is a high-end backup fantasy quarterback, so give him an add if he is available.

---

Vincent Orlando
​The 2017 NBA Draft was filled with talent, with some exceptions. Many saw the selection of Markelle Fultz as the number 1 pick by the 76ers, as well the selection of UCLA's Lonzo Ball by the LA Lakers, which was very predictable. However the rest of the night was fairly surprising with the Celtics choosing former Duke forward third overall and the Warriors trading up into the early second round in order to pick up Jordan Ball, a quality defender out of Oregon. Here are the best and worst pick ups from the 2017 NBA Draft.

Best:

The three teams that benefitted the most from the draft were the Sacramento Kings, Minnesota Timberwolves, and the Los Angeles Lakers. You might not agree with me when I say the Sacramento Kings benefitted from this draft but here is why I believe they did. De'Aaron Fox, Justin Jackson, Harry Giles and Frank Mason were their picks. Fox was the guy they wanted all along and will step in right away as the best player on the roster. They traded number 10 for Jackson (who should add 3-point shooting, energy and defense) and Giles (the No. 1 player in his high school class and a potential top 5 pick before injuries) was definitely the right move to make. And Frank Mason is a proven leader for a young team looking to find its direction.

The LA Lakers picks were Lonzo Ball, Kyle Kuzuma (who showed us what he can do in the NBA Summer League) Josh Hart, and Thomas Bryant. No matter how you feel about Ball's potential, once news broke of Paul George's plans to sign with Lakers next season, it made perfect sense to go after a pass-first, up-tempo point guard to lead the team into the future. Kyle Kuzuma is a 6'9, versatile scorer who can step out and knock down the 3.

The Timberwolves selected Justin Patton. This win by the Timberwolves didn't directly come from the draft; the real prize was Jimmy Butler who came over in a deal for Zach Lavine, Kris Dunn and the No. 7 pick. The trade would have been a win for the Wolves regardless, but the fact that they got the Bulls to include No. 16 and drafted Patton was just icing on the cake. Minnesota has been desperate for a back up for Karl-Anthony Town and the 7 foot Patton could fit the bill.

Worst:

This draft hold many different opinions on what teams benefitted and what teams didn't. The three teams that did the worst in the draft are the Chicago Bulls, Boston Celtics, and the New York Knicks.

It's almost like Chicago management exists in an alternate world. Sometimes that meant trading multiple picks to bet big on Doug McDermott. Other times it meant low balling Jimmy Butler in contract talks a few years ago. More recently it meant selling the world on the Three Alphas, then trading for Michael Carter-Williams and Cameron Payne just a few months before they add one more overwhelmed former lottery pick in Kris Dunn. I don't know. Whatever you thought of Butler's future in Chicago, it's hard to believe that the Wolves package was the best the Bulls could've gotten for him, particularly if you include February's Celtics talks in the discussion. It's even harder to understand what Chicago sees in Dunn, a player who struggled for almost the entire season last year. At 23 years old he was supposed to be ready to contribute immediately, and he wasn't. He probably still isn't. LaVine is coming off an injury. He's at least got some upside.

I'm a little tired of trying to decode Danny Ainge's master plan for all these assets. When they traded the No. 1 pick, I think a lot of people around the league assumed that it was a prelude to a bigger move. But they didn't get Jimmy Butler on Thursday night, they didn't get Kristaps Porzingis on Thursday afternoon, Paul George rumors came and went, and ... Maybe they just really like Tatum? I'm not a huge fan of his game, but others are. And if anyone can find a way to take what he does well—iso scoring—and make it work at an elite level, it's probably Brad Stevens. Semi Ojeleye is a prospect I really liked, but with Ante Zizic and Guerschon "Dancing Bear" Yabusele coming over, I wonder whether they even have minutes for him.

Ntilikina is an interesting prospect but he's probably a few years away from contributing in a meaningful way. In any case, he's not Dennis Smith. Knicks fans are understandably bummed and wondering what might have been with one of the most explosive guards in the draft. Whatever they were doing with Porzinigis is the latest reminder that Phil Jackson probably shouldn't be running the Knicks. It's just a mess. This should've been an easy week where New York gets Porzingis a potential All-Star sidekick in a loaded draft. Instead they spent five days antagonizing the best young player the team's had since Patrick Ewing, and then added a point guard who probably can't help 'til 2020.

For more information visit:

https://www.si.com/nba/2017/06/23/nba-draft-grades-teams-wolves-bulls-sixers-lakers-knic

​

---
Powered by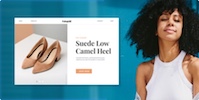 Create your own unique website with customizable templates.