The Phantom VOicE
Welcome back to school! During the 2017-2018 school year our News Team will be creating multiple online issues of The Phantom Voice for your entertainment. Enjoy this year's first issue centered around the start of the academic and athletic seasons, Homecoming, and the voices of our student writers!
Jason Fitje

1: NY Giants (14-2)

2: Dallas Cowboys (13-3)

3: Philadelphia Eagles (10-6)

4: Washington Redskins (9-7)

New York Giants:

The Giants' spending on defensive improvements paid off with a much-improved unit that went from weak to often dominant. The familiar defensive line strength returned with Damon Harrison and Olivier Vernon, and the secondary became elite with Janoris Jenkins flanking young superstar Landon Collins.

But the two other things critical to recent New York rings let the team down: the power running and Eli Manning. There's hope, with Paul Perkins' promotion plus the additions of Brandon Marshall and Evan Engram, that the offense will discover the gear needed to push to the top. The Giants are bound to have some big ups, but they still will hit some similar snags.

Dallas Cowboys:

After going 13-3 against one of the easier NFL schedules in 2016, the Cowboys were rewarded for their efforts with one of the toughest in 2017. However, that doesn't change much in regards to my overall prediction.

I predicted a 13-3 season in 2016. I'm predicting that again.

One major difference is I had the Cowboys winning the division last year. This season, I predict they'll finish second to the New York Giants but earn a wild-card spot.

After seeing what the Cowboys did in the draft and in organized team activities, minicamp, training camp and the preseason, here's my game-by-game forecast for 2017. With the uncertainty surrounding Ezekiel Elliott's six-game suspension and appeal, these projections are based on Elliott being eligible for all 16 games.

Washington Redskins:

The Washington Redskins have a chance to start strong and finish fast, at least based on how their 2017 opponents fared a year ago. They also play some teams late in the season -- Arizona and Denver -- which, in the past, would be scary opponents. But, this season they could go either way and neither direction would be surprising. And that could help elevate the Redskins to their second postseason trip in three years.

Philadelphia Eagles:

The Philadelphia Eagles' 2017 schedule features five playoff teams from a year ago, an extended stay out West, and a trip to Kansas City to check in on an old friend. Oh, and Monday Night Football against the Raiders on Christmas.

While technically a last-place schedule, quarterback Carson Wentz and head coach Doug Pederson will face their share of challenges in Year 2.

For more information visit:

http://www.espn.com/nfl/story/_/id/20683248/2017-nfl-insiders-predict-week-2-upsets-fantasy-surprises-nfc-east-race-flops-more

​

---
Powered by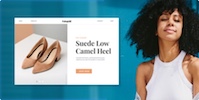 Create your own unique website with customizable templates.