The Phantom VOicE
Welcome back to school! During the 2017-2018 school year our News Team will be creating multiple online issues of The Phantom Voice for your entertainment. Enjoy this year's first issue centered around the start of the academic and athletic seasons, Homecoming, and the voices of our student writers!
Alex Pentecost


As your high school career starts to come to a close, you will be busy with college applications, tours, and perhaps the most important task: the personal narrative essay. This key component could make or break your entry into your top chosen schools. So, here are some tips compiled from a number of different sources to ensure you nail your college essay…

The personal narrative makes a bigger impact than you think, especially if applying to a more competitive school with lower acceptance rates.

Are there certain topics you should write about?

There is no "College essay topics" list that you should refer to when it comes to your college essay. Administrators want to see the real you, the one that they wouldn't be able to find just by looking at your transcript or SAT scores. You can write about anything from family issues, school sports, medical conditions, or how your favorite TV show "really changed you." All the professors want to see is how this topic made you grow or change as a person in a positive way, so write with passion and take your time because they will notice.

Does your personal narrative have to be a traditional essay?

You have a lot of creative space when it comes to your college essay. Some will accept a personal narrative that isn't an "essay" at all. You could write your life experiences into a poem for example, but of course it comes with a great risk considering they do want to see how you can write/if you can write well. So, yes, you can spice up your college essay, showing a little more of your personality, however save the drawings or pictures for a "myspace" section on your college app.

Do your research!

Usually along with your personal narrative comes a "why us?" question from the college of your choice. Administrators want to know why their school really struck you, and how you can make an impact on their community. If you were intrigued by the campus layout, a certain professor you were excited to learn from, or the area around the school, tell them! They want to hear how passionate you are about their school and why they are so great as well. Just be as specific as possible!

and lastly…

Proofread, Proofread, PROOFREAD!

There's nothing worse than finishing a long essay that you put so much time into, being so proud of it, and forgetting to proofread. The last thing you need are spelling errors, the wrong font, or some content about your life that you initially decided not to include ending up in your essay!

Goodluck Writing!

~Your fellow BBP senior, Alex Pentecost

---
Powered by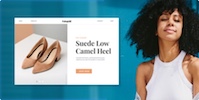 Create your own unique website with customizable templates.