The Phantom VOicE
Welcome back to school! During the 2017-2018 school year our News Team will be creating multiple online issues of The Phantom Voice for your entertainment. Enjoy this year's first issue centered around the start of the academic and athletic seasons, Homecoming, and the voices of our student writers!
Jillian Koenig
It's no secret that puppy mills are a disgusting and inhumane way to bring dogs into this world, but is buying a dog from one really a good idea? Is there any real way to end this practice? To figure out the answers to these important questions, you have to first ask yourself what you're willing to do to see an end to these mills; what sacrifices you're willing to make?

If you are unaware of the horror that is a puppy mill, let me inform you. A puppy mill is a dog breeding organization that's first priority is producing the most puppies, not taking care of them. This entails that they keep the dogs in overcrowded unsanitary rooms with often no affection shown to the puppies and parents. The mothers are basically always being forced to breed to meet their goal of producing the most puppies. It's safe to say that anyone with a heart can agree that puppy mills need to be stopped.

Now I know what you're thinking, why shouldn't I get my dog from a puppy mill if it means I'm saving the puppy? The answer is simple. It's up to you. But know what you're doing before you decide to buy from a mill. I know how tempting it can be to buy those cute little puppies, especially to save them from awful living conditions. But there's also the reality that by buying a dog from a puppy mill, you're giving money and unintentionally your support to them. The decision can be tricky because on one hand you're saving an innocent puppy, but on the other hand you're supporting a horrible association. So, the question is left unanswered. Is the sacrifice worth making? What are you willing to do to save a puppy?

​

---
Powered by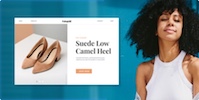 Create your own unique website with customizable templates.