The Phantom VOicE
Welcome back to school! During the 2017-2018 school year our News Team will be creating multiple online issues of The Phantom Voice for your entertainment. Enjoy this year's first issue centered around the start of the academic and athletic seasons, Homecoming, and the voices of our student writers!
Libby Villar

While playing a sport in high school can be time-consuming, it does have its fun times. Being on the field hockey team or any other sport will benefit you in the long run. You make new friends and have great times. Playing with the field hockey team, I have learned new techniques and how to play better. You might be pushed to your limits at times but we always do the best we can. Field hockey is not about being independent. You have to work as a family. We are one big family. Our motto is "Together." Fun things we do as a team are pasta parties. The night before a game we all hang out at one person's house. We also have done dance offs and singing competitions together.


A field hockey game consist of two halves that are 30 minutes each. In most games there are eleven people playing in the game, including the goalie. During a field hockey game there are many different types of hits and passes that you can do. Some type of hits or passes are push passes, chokes, drives, controlled dribble and sweeps. The most common hits people use during a game or practice are drives, push passes and sweeps. In a game situation you can use a drive while trying to pass the ball to your teammate who is

farther away, or shooting on goal. Push passes are

meant for short passes. Sweeps are most commonly used for shooting on goal or long field passes.


Playing field hockey means that you have to work with your teammates and trust them. Trusting your teammates is one of the most important things you need to do. During a game you need to trust that your team will get the ball and do the best they can on the field. Another important thing you need to do while playing a field hockey game is communicating. Talking to each other on the field is important because you can prevent you and your teammates from running into each other. It can also help you and your teammate let each other know who should go and get the ball. In order to play field hockey you have to do many things. Like trusting your teammates and communicating.

---
Powered by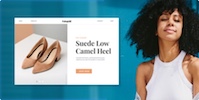 Create your own unique website with customizable templates.