The Phantom VOicE
Welcome back to school! During the 2017-2018 school year our News Team will be creating multiple online issues of The Phantom Voice for your entertainment. Enjoy this year's first issue centered around the start of the academic and athletic seasons, Homecoming, and the voices of our student writers!
Airsoft is a sport which is a team based sport that has many ways to win which is the selection of the ref or by a vote of all the people at the field. Airsoft uses replica weapons that are the exact copies of the real weapons the airsoft weapons shoot a hard plastic ball that is usually .20 grams. The weapons are powered by springs, electric (AEGs), or gas (CO2, green gas) people add many things to the weapons to make them better in many ways or helps the holder use them better.

Airsoft has a honor system that requires people to say that they got hit by a bb and call out. Airsoft has many safety rules people need to have a mask on at all times and if the field is indoors it has rules that bans certain types of weapons and how fast people can shoot the BB's, how powerful the weapon is, how fast the BB's go after being shot

Depending on where you go to play airsoft the field is either indoors or outdoors. Indoor fields have regulations to the weapon people use. They are up to the field. Indoors are CQB (Close Quarter Battle) which are fast pace. Outdoor fields are longer range slower pace.

MilSim (Military Simulation) is a special event that involves a lot of people. One had about 2000 people and is usually lasts a weekend or a couple of days. Most of the time it has one team defending a object and the other team having to capture that object, other scenarios are their a hostage trade, escort a high value person.

---
Powered by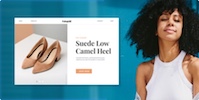 Create your own unique website with customizable templates.