The Phantom VOicE
Welcome back to school! During the 2017-2018 school year our News Team will be creating multiple online issues of The Phantom Voice for your entertainment. Enjoy this year's first issue centered around the start of the academic and athletic seasons, Homecoming, and the voices of our student writers!
Meghan Clayton
Whether you are a freshmen or a senior, a thrower or a sprinter, spirit week with Bayport girls Cross Country is a special time. We come together as a team, regardless of if you have been a member for four days or four years. I interviewed members of the team and asked how they felt about spirit week based on their different grades and positions on the team to show how regardless of where you stand on cross country, we are proud to be a member of this team and support one another.

FRESHMEN:

Shannon McMahon- "I am a freshmen and the team is amazing especially in spirit week the whole team rallies together to make ourselves look great. Even though we are at most times an overlooked sport, the team is so close and it makes me happy to come to practice everyday."

Cecily Phua- "It has been really amazing being on a team so supportive and close. I feel, especially during spirit week, that even girls from different grades are becoming closer and friendly with each other. I have been on another team in middle school where this was not the case, and it was hard to work together and support each other because we didn't know each other. Also, I haven't been been running very long, but no one has treated me differently which speaks great volumes about other team members."

SOPHOMORES:

Jess Rivera (sprinter) - "What? I didn't hear what you said."

Liz Papa- "It feels amazing to be a sophomore on such a fabulous team especially during spirit week because we all just bond a little bit this week."

Emily Polanish (sprinter)-"I think the transition from distance to sprinting was a choice I am happy with. There are only four sprinters on the XC team which makes us a tight knit group. Sometime I feel left out being a sprinter on the XC team, because of all the meets I am missing, but all in all I love how nurturing our team is, and it inspired me to continue the positivity to other people in my life. Spirit week for me was an exciting experience, and I was proud to be able to run out into the gym showing my team spirit with everyone!"

Emma Fitch (sprinter)- "It feels so awesome to be a part of a team, that is so supportive and positive whether in my grade or any other we cheer each other on!"

SEINORS:

Danielle Keenan (thrower)- "I like spirit week, but like, I don't know, it's kinda sad because I am leaving."

Sidney O'Kray(sprinter)- (I feel) Happy because it is an exciting time but it is also sad because I am finishing high school."

Margaret Ross- "I'm really proud of all of us... I'm proud of all the work we put in throughout the season and I guess being a team that doesn't have any home meets at all being able to showcase ourselves as a team is a good thing."

SOURCES

"Bayport-Blue Point Girls XC + T&F."

Bayport-Blue Point Girls XC + T&F

,

www.coachungaro.com/

BBP GIRLS XC

---
Powered by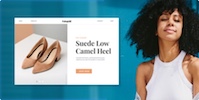 Create your own unique website with customizable templates.