THE PHANTOM VOICE
Thanksgiving Issue
Writers of this issue were encouraged to write about those things in their respective lives that bring them joy. These passions that drive us each day warrant as much gratitude as anything else that may be mentioned at the Thanksgiving Day table. Some tasty Thanksgiving recipes are included as well. Enjoy this issue and your holiday!

Julia Johnson

​

On December 5th, 2017, King Kullen and the Blue Point- Bayport Lions Club will be hosting a 4 minute run through King Kullen of Blue Point. During this run, a lucky winner will be able to grab whatever they would like, up to 1,000 dollars worth. The only limitations are no pharmaceuticals, tobacco, alcohol or gift cards. The winner cannot take more than 5 of the same item. The winning ticket will be drawn on December 3rd, 2017.

Tickets can be bought at Bayport - Blue Point Library. The cost of one ticket is 5 dollars or 5 for $20. Any questions please call Mike Firestone at 631-363-6156 or at

mike@suffolk.lib.ny.us

. All proceeds from this fundraiser will go to Blue Point - Bayport Lions Club community projects. You won't want to miss out on this fantastic opportunity!

---
Powered by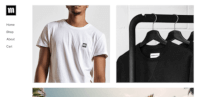 Create your own unique website with customizable templates.