THE PHANTOM VOICE
Thanksgiving Issue
Writers of this issue were encouraged to write about those things in their respective lives that bring them joy. These passions that drive us each day warrant as much gratitude as anything else that may be mentioned at the Thanksgiving Day table. Some tasty Thanksgiving recipes are included as well. Enjoy this issue and your holiday!

Max Davern


Chocolate Cake Ingredients:

3/4 cups butter or margarine, softened




3 eggs




2 cups sugar




2 cups flour




3/4 cup unsweetened cocoa powder




1 teaspoon baking soda




3/4 teaspoon baking powder




2 teaspoon vanilla




1 1/2 cup milk




How to make Chocolate Cake:

Pre-heat oven to 350 degrees.




Grease and flour three 6" X 1 1/2" round cake pans.




Mix together flour, cocoa powder, baking powder and baking soda. Set aside.




In a large bowl, beat butter, eggs and vanilla.




Gradually add sugar.




Beat on medium to high speed for about 3-4 minutes until well mixed




Alternately combine in flour mixture and milk to batter while beating.




Continue to beat until batter is smooth.




Pour equal amounts of batter into greased and floured round cake pans.




Bake 30 to 35 minutes.




Check with a toothpick to se if it is done. Bake a few minutes more, if needed.




Remove from oven and allow cakes to cool in pans for a few minutes.




Place cakes on a wire rack, to them allow to completely cool.




Frosting Cakes:

If you want to make your own frosting,

Place one round cake on a cake plate.




Spread frosting on top.




Repeat this for the third cake.




Frost top of the third cake.




Frost the side for the cake.



Powered by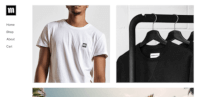 Create your own unique website with customizable templates.