THE PHANTOM VOICE
Thanksgiving Issue
Writers of this issue were encouraged to write about those things in their respective lives that bring them joy. These passions that drive us each day warrant as much gratitude as anything else that may be mentioned at the Thanksgiving Day table. Some tasty Thanksgiving recipes are included as well. Enjoy this issue and your holiday!

Julia Johnson
When I think of happiness, the first thing to come to mind is music. Ever since I can remember, I've always been in love with performing. I can even remember putting on little shows for my parents on my fireplace. All of my memories involve music, whether it be singing with my cousins and sister, or performing in my school's choir, or performing in a community musical. Whatever it may be, my favorite memories always trace back with music. It could be that one song my friends and I couldn't get enough of that one summer, the time my cousins and I blasted an entire playlist on their speaker or the song from our favorite Disney movie. The song that my dad always plays in his car and the song my mother sang to me. A song holds a thousand meanings. However, performing live takes the cake. When I am on a stage everything feels right, like I'm supposed to be there in that exact moment. The adrenaline rush sweeps over me and I am completely lost in the melody. Music helps me get through anything. It's a constant stress reliever and an escape from my most hectic days. Wherever I go I always know music will follow.

.

---
Powered by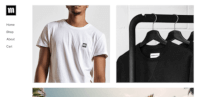 Create your own unique website with customizable templates.