THE PHANTOM VOICE
Thanksgiving Issue
Writers of this issue were encouraged to write about those things in their respective lives that bring them joy. These passions that drive us each day warrant as much gratitude as anything else that may be mentioned at the Thanksgiving Day table. Some tasty Thanksgiving recipes are included as well. Enjoy this issue and your holiday!

Annie Buxton

​What is November? For most it's the start of crispy, Fall leaves leaving behind bare trees. It's raking up the backyard with your dad, ordering Pumpkin Spice lattes at Starbucks, unpacking those comfy sweaters to wear in the breezy wind. But for me, it's different. Although I appreciate Mother Nature finally taking a break from the blazing, summer heat during the November days, the chilly nights under bright lights, sitting along the sidelines of the football field is more my style.

America's favorite sport revs back up with the start of Fall. Sunday Night football games premiering when the clock strikes eight. It's the thrill of watching your team play on the field, rooting for touchdowns in the screaming crowds of fans.

Although this season I haven't been able to do much celebrating for my Giants, it's that small chance of victory that forces me to tune in and watch till the very end.

Not only the NFL, but college football

as well. Tailgating at the West Virginia Mountaineers games, standing in the chilled air, swaying within the crowd of blue and yellow.

Without football, November would be going to bed early Sunday nights. It would no longer mean taking road trips down to West Virginia for the game. I'd lose the game that bonds my family together. It wouldn't be November.

---
Powered by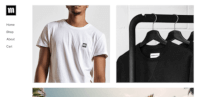 Create your own unique website with customizable templates.