THE PHANTOM VOICE
Thanksgiving Issue
Writers of this issue were encouraged to write about those things in their respective lives that bring them joy. These passions that drive us each day warrant as much gratitude as anything else that may be mentioned at the Thanksgiving Day table. Some tasty Thanksgiving recipes are included as well. Enjoy this issue and your holiday!

Jason Fitje

This creamy dessert is subtly spiced and slices beautifully!

6-8 servings

TOTAL TIME:

Prep: 10 min. Bake: 50 min. + cooling

INGREDIENTS

1/3 cup butter or margarine, softened

1/2 cup sugar

2 eggs, lightly beaten

3/4 cup evaporated milk

2 cups mashed sweet potatoes

1 teaspoon vanilla extract

1/2 teaspoon ground cinnamon

1/2 teaspoon ground nutmeg

1/4 teaspoon salt

1 unbaked pastry shell (9 inches)

DIRECTIONS

In a mixing bowl, cream butter and sugar. Add eggs; mix well. Add milk, sweet potatoes, vanilla, cinnamon, nutmeg and salt; mix well. Pour into pie shell. Bake at 425° for 15 minutes. Reduce heat to 350°; bake 35-40 minutes longer or until a knife inserted near the center comes out clean. Cool. Store in refrigerator. Yield: 6-8 servings.

​
Powered by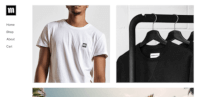 Create your own unique website with customizable templates.