THE PHANTOM VOICE
Thanksgiving Issue
Writers of this issue were encouraged to write about those things in their respective lives that bring them joy. These passions that drive us each day warrant as much gratitude as anything else that may be mentioned at the Thanksgiving Day table. Some tasty Thanksgiving recipes are included as well. Enjoy this issue and your holiday!

Computers are Very advanced now compared to how they were just years ago.

They took up rooms just to count the population by the government in 1880 and they were just used to count and punch cards.

`

During the 1930s the calculator appeared with the ability to understand the digital concept of 0 during World War II.

In 1951 the first computer made for the public was the UNIVAC made by Remington Rand, which cost over a million dollars per machine. Than the following year IBM introduced its mainframe computer. Then IBM made smaller, cheaper machines that were much more popular for business.

Then in 1954 IBM developed Fortran one of the original computer programming languages that is based on mathematics. In the same decade the development of transistor, integrated circuits and microprogramming followed.

During the early 1970s the new Microprocessors let computers be more powerful which that led to faster processing speed and more memory data storage and it was made by Texas Instruments and Intel.

In the late 1970s Personal Computers were added to the market. In 1976 Apple sold Apple 1 and Apple 2 the year after. After that the industry started to develop with Microsoft and Apple.

In 1984 ,Microsoft got huge when they sold their DOS operating system with IBM computers. Apple produced Macintosh, and that began the graphics and text that replaced systems that only showed text after that apple started calling their computer system "Mac" to have theirs different from the rest.

In the 1990s the computers got far more popular and then they became a common household items. Then when Microsoft's Windows 95 system came out it increased the mass use of computers in the growth of world wide web. That made every profession use software to increase its product and service.

In the 2000s Microsoft introduced XP and Vista operating system and Apple had OS X series that had the average person had access to the tools. They became portable with the work of PDAs the Smartphones and Tablets. Apple changed the industry with the launch of the IPhone, So other companies like Samsung and Nokia made their own Phones.

​
Powered by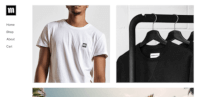 Create your own unique website with customizable templates.