THE PHANTOM VOICE
Thanksgiving Issue
Writers of this issue were encouraged to write about those things in their respective lives that bring them joy. These passions that drive us each day warrant as much gratitude as anything else that may be mentioned at the Thanksgiving Day table. Some tasty Thanksgiving recipes are included as well. Enjoy this issue and your holiday!

Casey Curran

My family and I get the opportunity to travel to different places each year. I get to experience new places. One of the reasons why I appreciate traveling is because it relaxes me. It takes me out of reality and there isn't a care in the world, well until the trip is over. The best time to go away is when you have off from school in the school year. I can forget about my schoolwork and just take time off to relax. I normally go on cruises to see more places during one trip. All of the countries I have visited are in the Caribbean. I have never been to Europe, but that is on my bucket list because unlike America there is lots of history in many European countries

Depending on where I travel to it makes me realize how fortunate I am. For example I have traveled to the bahamas and Jamaica. Outside the cruise gates is poverty and crime. People on the streets begging for money, pickpockets, and police surrounding every gate entrance. Many people, like myself, are scared to go near these parts, but then I realize I am lucky enough that I never have to be in that situation. There are also some people who aren't fortunate to travel and experience new places.

The school year can definitely drag on and seem like it will never end. When I have plans to go away it helps because I have something to look forward to during the school year. It makes weeks go by pretty fast because once february break is over, which is when I go away, it's already March. Once March is here that means it's closer to spring and warmer weather. No more snow days.

Traveling helps people relax and get away from the stress of school or work. The workload can be a lot and very stressful. You also need a break from school and not having to worry about when your next project is due. Even when I travel to the same places it never gets old for me. When traveling to the Caribbean there are beautiful beaches or going to Europe and seeing historic landmarks. There is always something to do.

---
Powered by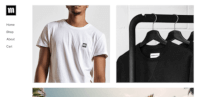 Create your own unique website with customizable templates.