By Chris Bacalla

The holiday season cannot truly be the most wonderful time of the year without shedding some additional light on the many altruistic acts that are carried out around the world. The unfortunate reality of a car fire being more eye drawing than its being extinguished is the culprit behind the more horrific and lately, repulsive stories headlining papers much more often than the heart-warming ones highlighted in this issue. Enjoying these stories is not so much being ignorant of the unappealing realities around us as it is ceasing being ignorant of charitable and benevolent actions that are just as common. We should be aware of these to not only restore some needed hope in humanity but also to encourage participation in such actions.

One way to do this is through the Project for Awesome. The Vlogbrothers of YouTube are running the tenth annual Project for Awesome on December 15th. For 24 hours, the initial goal of John and Hank Green is hoped to be realized: filling the trending section of YouTube with charity-promoting videos. In addition to the channel's wide fan base (known as Nerdfighteria) posting videos of a charity that they have deemed specifically important, Nerdfighters are encouraged to make a donation to the Project on the site Indiegogo. 100% of donations are to be donated to twenty or so popularly voted upon charities in addition to Save the Children and last Mile Health. Anonymous matching donations are and have been made as well, helping to yield a total over $2,000,000 last year alone. To accompany these charitable acts is a 48 hour live-stream on which the Vlogbrothers and other YouTubers will entertain and interact with viewers. So, tune in, donate, create a video, or watch others' on and around December 15th to contribute to something that truly lives up to its namesake!
Powered by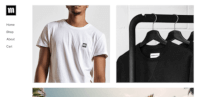 Create your own unique website with customizable templates.