​By Alex Pentecost
Tired of cutting down your own christmas trees? Or paying tons of money for a tree that is just going to die? There is a new trend in christmas tree shopping that you need to know about.

Renting Christmas trees has become a very popular idea because of its environmental benefits, and the convenience of having a tree delivered to your house. Here are some good things to know about rentring your next Christmas tree:

The tree stays alive…

As your tree sits in your house, it continues to grow, and if you want the same tree next year, you can request to get it back. When your tree gets too big for its pot, it will be placed outside to grow some more, and will continue to secrete oxygen into the air.

Convenience…

With most, if not all tree renting services, you also get the pickup and delivery option included, which means less work for you.

No Mess…

Unlike cut trees, live trees are not as much of a fire hazard. It is still transpiring as long as you get it water.

Renting a Christmas tree isn't always the most affordable option, a 7-foot Spruce costs $89.99 from "Rent a Living Christmas Tree", where the smallest trees start at $54.99 plus delivery. However, if that is too expensive for your liking, many non-profit organizations are starting to get into the tree renting business, like the "Adopt a Stream" foundation in Washington, who's trees start at $35.

​
Powered by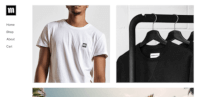 Create your own unique website with customizable templates.