By Ben Papa

It is impossible to walk down any street in Blue Point without stumbling across at least a dozen "Say No! to Seafield" signs. Sometimes, you will see multiple signs on a single lawn. It is obvious that a large amount of Blue Point residents feel strongly about this issue.

Seafield is a private drug and alcohol rehabilitation organization with centers located across the country. The closest currently is in Patchogue. Seafield plans to convert the closing St. Ursula convent on Middle Road into a rehab center. In the face of an opioid epidemic, you would think that rehabilitation efforts of any kind would be greatly appreciated. Americans, including Long Islanders, are becoming addicted to and overdosing on opioids at an unprecedented rate. Bayport and Blue Point have felt the effects of this "epidemic" as well. Why, then, is the proposed Seafield center so controversial?

Opponents of the rehab center, such as those who protested on Montauk Highway on December 3, argue that installing a rehab center in quaint Blue Point would attract undesirables and lead to a rise in crime, as relapsing patients may be compelled to steal money to buy more drugs. This viewpoint does not take into consideration the fact that Seafield patients would voluntarily commit themselves, and, even if they had been convicted of drug offenses in the past, the offenses would have been nonviolent. In addition, Alcoholics Anonymous and Narcotics Anonymous have already been holding meetings in Blue Point for years. It is unreasonable to assume that, considering all of this, Seafield would somehow make the community less safe.

These facts have been repeated endlessly, but the number of lawns with signs keeps increasing. It is almost as if people fail to recognize the irony of pairing these signs with their Christmas decorations. During the season of giving, Blue Pointers are slamming the doors in the faces of people who need help, not unlike the biblical innkeeper who denied a room to Mary and Joseph. Everyone wants to do something about the opioid crisis, but when action is actually taken, it is almost unanimously rallied against. And if people continue to resist rehabilitation efforts, the overdoses and addictions will continue.

​
Powered by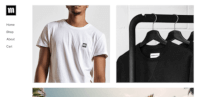 Create your own unique website with customizable templates.