By

Julianna Castilletti

Meghan Walsh, is a businesswoman who barely has time for her two children and her husband. She takes her children trick-or-treating and comes upon a very strange encounter of families decorating for Christmas almost two months before the actual holiday. Meg questions one of the ladies that are decorating and she informs her they are doing it for the Locke family, whose little boy, Dax is dying of Leukemia. Meg is curious and reads Julie Locke's blog on the journey the Locke family is going through. The community's expectations are to provide one more Christmas for Dax Locke a toddler who is in rare form. While Dax is being treated at St. Jude's everyone at home is preparing for Dax to come home to a decorated neighborhood. This has inspired Meg to look at her own life and priorities. The community comes together to make it the best last Christmas for Dax and welcome him home for the first time in awhile with Christmas carols and all the houses lit up with Christmas lights. This was a huge eye opener to Meg considering she barely had time for her family while the Locker family was facing worse battles. This movie can be found on Netflix and is a good movie for some down time but is also upsetting. I highly suggest this movie to an older age group.

​
Powered by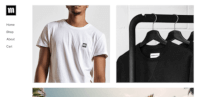 Create your own unique website with customizable templates.