THE phantom Menace

Contrasting sharply with our previous issue's theme of benevolence, our writers have set out to channel their stereotypical, angst-ridden teen selves. For most, this was no difficult task, for that is exactly what we are: angst-ridden teens. Ladies and gentlemen: Our Rant Issue
Nikolai Dolan
I've noticed that celebrities have been more involved with politics lately and it needs to stop. Sorry not sorry but politics is not show business. We understand that you are either sitting on millions or billions but there is a huge difference between being famous and being a politician. Being a politician is so much more than standing up and sharing your opinion more specifically

a person who is professionally involved in politics, especially as a holder of or a candidate for an elected office. Key word, PROFESSIONALLY. Basically being a politician takes a lot of work and time to perfect and it is definitely not an easy job so when celebrities participate in politics and don't take as seriously as it should be then the real politicians get mad. Celebrities stay famous and politicians stay important.

​
Powered by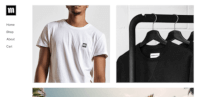 Create your own unique website with customizable templates.