The Phantom Voice
As the 2017-2018 school year comes to an end, we'd like to thank all our readers and journalists for a great year! To the Class of 2018, Good Luck!!
Annie Buxton

​

13 Reasons Why did it again; creating a plot twisting season that serves you the horrors of bullying and mental effects it can have on a platter. I had high hopes for this new season, however, I must admit my disappointment. Not only was the continuous rage from Clay tiring to watch, but personally I felt as if some graphic scenes that they added in were not necessary. It was bittersweet for me. If you haven't watched the Netflix phenomenon yet then I suggest you scroll past this article, for it may contain spoilers to Hannah's story.

I'll start by listing the pros of this new season. The plot of the second season is focussed on incriminating Bryce. Throughout the episodes an anonymous person drops photos that help put Bryce behind bars, showing us polaroids of him and his multiple victims. This creates a little mystery within the show, and keeps the viewers on the edge of their couches guessing who this anonymous helper could be.

One thing I found interesting was how they distort the reality of Hannah's story through Clay's continually changing view of her. It makes you question the truth to all her tapes and it is almost as if they are constructing a whole new version of reality right before your eyes. In addition to contradicting the old tapes, new scenes are added into this plot that viewers did not know about before, revealing a whole new side of Hannah. Between the discovered summer fling with baseball stud Zach Dempsey and Hannah's romantic dates with Bryce Walker, we get a glimpse into her secret life.

Most importantly, the show ended with a scene that I found heartwarming. The past two seasons are focussed on the reasons why she committed suicide. Why she decided life was not worth living, but in the last episode Hannah's mother shows Clay a list she made before she slit her wrists, a list with reasons why NOT to commit. Reasons to live! This was such a pleasant surprise because although this show is fictional, it emphasises the message to viewers that there is good in life, and Hannah's reasons why to live showed the love she had for her friends and family and focussed on the good. It brought a little light to this show.

The first few episodes were revolved around an angry Clay. He was frustrated with his parents, friends, Hannah. Every five minutes he would be cursing at someone new, which after the second episode, it got kind of old. However, as the season goes on, he takes all that anger and turns into a "vengeful knight and Shining armour," gettig Hannah the justice she deserves. You see the raw love he holds for Hannah, and him struggling to let her go. Not to mention, the jensen family bringing in Justin as their own son was too adorable to overlook.

If you have watched this season, then when I say that one scene was too graphic and not necessary to put in, you know exactly what I am talking about. The final episode Tyler, a character who was struggling with his "dark side" was severely beaten at school. Not going into too much detail I will just say that he was raped, and the scene was triggering for most of the audience. It was not necessary to put in. I couldn't even get through the few minutes that it lasted. I can confidently say, along with others, that this scene was worse than Hannah's suicide. Talking to all my friends about it, they felt the same way. I strongly feel that the directors made a bad call by putting this through the final cuts. It was extremely disturbing and the worst part is it overpowers all the good things they did with this season. It ruined the show for me. If their goal was to send a powerful message then they succeeded, but the effects of that are more bad than good.

Overall this season was like a rollercoaster. It had its ups and downs, more bad than good in my personal opinion. Hannah's story is more vividly explained and the central idea to stop bullying is portrayed well throughout, however, as mentioned before my biggest complaint is the season finale with Tyler. I do not recommend young children watching that episode, nor any one for that matter. It sticks with you and is not important to the theme of the show to know. All said and done, props go out to the cast being able to relay such important messages to all their viewers.

13 Reason Why Season 2 aired May 18, 2018.

---
Powered by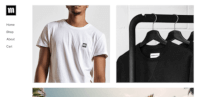 Create your own unique website with customizable templates.