THE PHANTOM VOICE
Thanksgiving Issue
Writers of this issue were encouraged to write about those things in their respective lives that bring them joy. These passions that drive us each day warrant as much gratitude as anything else that may be mentioned at the Thanksgiving Day table. Some tasty Thanksgiving recipes are included as well. Enjoy this issue and your holiday!

Nikolai Dolan
Ingredients

3 (12 ounce) packages of biscuit dough

1 cup white sugar

2 teaspoons ground cinnamon

½ cup margarine

1 cup packed brown sugar

½ cup chopped walnuts (optional)

Preparation

Preheat oven to 350 degrees

Grease 9 or 10 inch pan

Mix white sugar and cinnamon in a plastic bag. Cut biscuits into quarters. Shake 6 to 8 biscuit pieces in the sugar cinnamon mix. Arrange pieces in the bottom of the prepared pan. Continue until all biscuits are coated and placed in pan. If using nuts and raisins, arrange them in and among the biscuit pieces as you go along.

In a small saucepan, melt the margarine with the brown sugar over medium heat. Boil for 1 minute. Pour over the biscuits.

Bake at 350 degrees F (175 degrees C) for 35 minutes. Let bread cool in pan for 10 minutes, then turn out onto a plate. Do not cut! The bread just pulls apart.
Powered by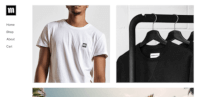 Create your own unique website with customizable templates.