Luca Gross

These days it's almost impossible to not know who Iron Man, Captain America, or The Hulk is. Comic books have been on the big screen for decades but this modern way of telling these stories really saw true success with the creation of the Marvel Cinematic Universe. With seventeen films in just under ten years, and several planned before 2020. With better technology and special effects, these movies really come to life and make it an enjoyable experience for both children and adults. The MCU is the world's highest grossing franchise, and debatably the most iconic, along with Harry Potter, Star Wars, the Bond films, and even Fast and Furious movies.

The series of movies were not just released all "willy-nilly", *cough cough* DC…

Marvel had these movies meticulously planned their release out in three phases, up into 2018. Phase one began in 2008 with the release of

Iron Man

, then

The Incredible Hulk

the same year.

Iron Man 2

(2010),

Thor

(2011) and

Captain America: The First Avenger

(2011). All these films leading up to

Marvel's The Avengers

(2012).

Phase two began in 2013 with

Iron Man 3

in the same year,

Thor: The Dark World

. Followed by

Captain America: The Winter Soldier

and

Guardians of the Galaxy

, both in 2014. Guardians was a real game changer, bright flashy colors, better humor, and continued to cater to audiences of all ages. In 2015, they released

Avengers: Age of Ultron

and shortly after completed with

Ant-Man

.

Phase three, which has not been concluded yet, started with

Captain America: Civil War

in 2016, followed by

Doctor Strange

the same year.

Guardians of the Galaxy Vol. 2

and the first rendition of the MCU Spider-man in,

Spider-Man: Homecoming

. The most recent being

Thor: Ragnarok

in November, of 2017. The final film, before the next team up, is

Blank Panther

(2018).

All of these movies, building up to pretty much one of the most anticipated and speculated over film of any franchise.

Avengers: Infinity War

, planned for May 2018 after. This film will include almost all of the characters previously introduced. And will just be a

crazy

movie over all, massive fight scenes, inevitable death of some major characters.

And even after this they have four more planned, not much is known about those films though.
Powered by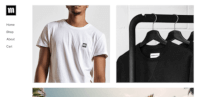 Create your own unique website with customizable templates.